Kiefel
Driving your performance
Kiefel is a world leader when it comes to design and manufacture of machines used to process plastic film materials. The company offers core expertise in the fields of forming and joining technologies.
As a supplier to reputable manufacturers in various sectors, Kiefel services customers in the automotive industry, the appliance industry, the medical technology and the packaging industry.
Kiefel
Experts in plastics processing
Kiefel Packaging
Your partner for every challenge
We are in great shape and perfect your packaging
As your technology partner for packaging solutions, Kiefel offers more than just machines.
From product design to the process to the tool - we are your single source for everything. We support our customers as a partner, for example in the joint development of new packaging. All of the processes are highly automated.
Your partner for every task: Kiefel accompanies customers from product development to mass production.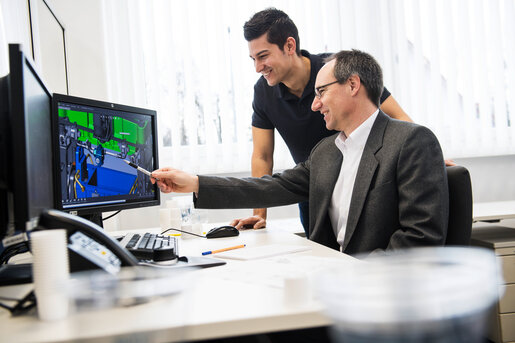 Kiefel Medical
Your dependable partner for reliable solutions
The manufacturer you trust
Medical technology demands the highest standards. Kiefel's systems for manufacturing medical bags guarantee high-quality products in this important sector.
Costs, physical requirements, ecological aspects - a multitude of factors must be taken into consideration when selecting a suitable material. Whichever you may opt for, Kiefel, the leader in high-frequency and thermo-contact welding is always your partner.
Kiefel customers get reliable solutions that ensure success in the market. Our solutions mean dependability for your future projects.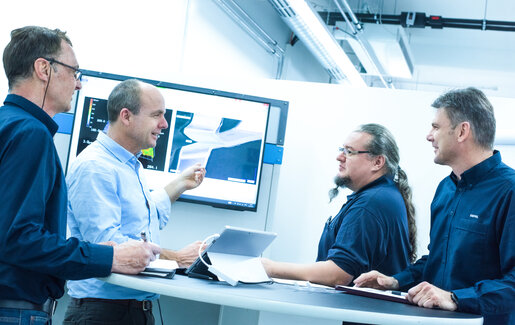 Kiefel Appliance
Your partner for high-quality refrigerator components
Stay cool
Systems for manufacturing refrigerator components are another focus of forming technology. High performance forming systems from Kiefel permit complex forms and refrigerator designs, whether for cooling or freezing, indoors or outdoors, combined or simple.
Kiefel customers get everything they need from a single source and we help you achieve your goals competently, efficiently and fast.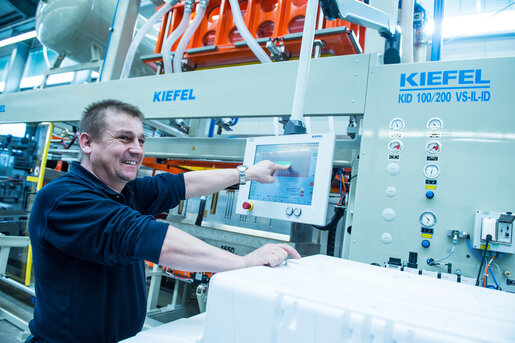 Kiefel Service
Your dependable After Sales partner for Packaging, Medical, Appliance & Automotive
You can rely on us
Providing first class service and the best servicing to our customers at all times is our highest priority. With Kiefel Service you profit from a comprehensive range of services which ensure your maximum productivity.
We will support you throughout the lifetime of your system. We are fully committed to optimizing the availability and value conservation of your systems.